Best Weight-Loss Dietician Near Me?
Discover The Most Important Thing, To Look For When Searching For The

Best Weight-Loss Dietician

!*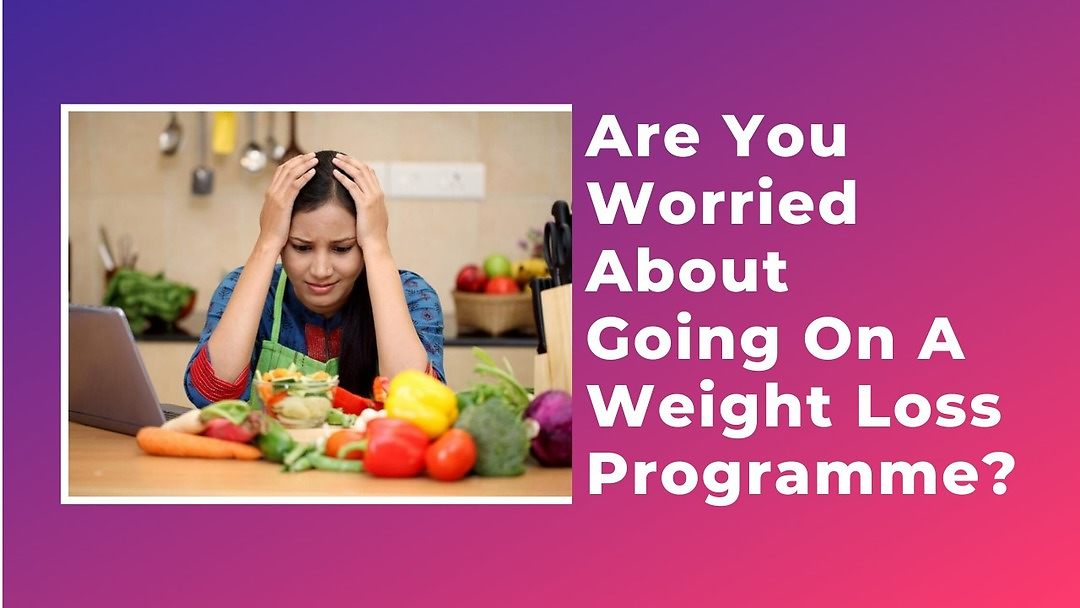 Do you ever wonder how to finally make the choice of which dietician to go with?

Do you get confused with every dietician talking the same things... having the same qualifications... demonstrating her "before-after success" the same way... offering the same kind of packages?

Do you wonder how... even after signing up with a dietician... in this day and age of lockdowns, social-distancing etc... are you going to attempt weight-loss?

Do you ever wish there was a way out of this confusion?
Yes, there is a way out of this confusion...
Most people who look for a dietician to help them with their weight-loss, start with looking for somebody "close". They start with looking for...
"Dietician near me."
"Dietician in Mulund."
"Dietician in Borivali."
"Dietician in Andheri."
"Dietician in (their location)."
Do you agree?
Are you too more likely to consider a "dietician near me"?
A dietician "closer" to the area of your work or residence?
You are, aren't you?
Don't worry. I understand why.
And I don't blame you for that.
I know the thinking and the concern behind this.
You want to start your weight-loss journey with solving at least one obstacle in your mind.
The obstacle of time and travel.
Life in Mumbai is hectic...very hectic.
And time and travel issues are what we are always dealing with, aren't we?
And which is why even with your weight-loss, you want to start with this consideration.
You know that you will need to schedule follow-ups with your dietician and will need to travel to her for the same.
You'll want to see how you are progressing... discuss the challenges you are facing and how to solve them... understand what changes need to be made to your diets...and more!
So you would rather prefer a dietician closer.
But is closer really better?
What if I say...
You can get to your ideal weight... look good and feel great... without you fearing failure or over-spending... without needing to make a choice between "better" and "closer"!
But who am I and why should you listen to me?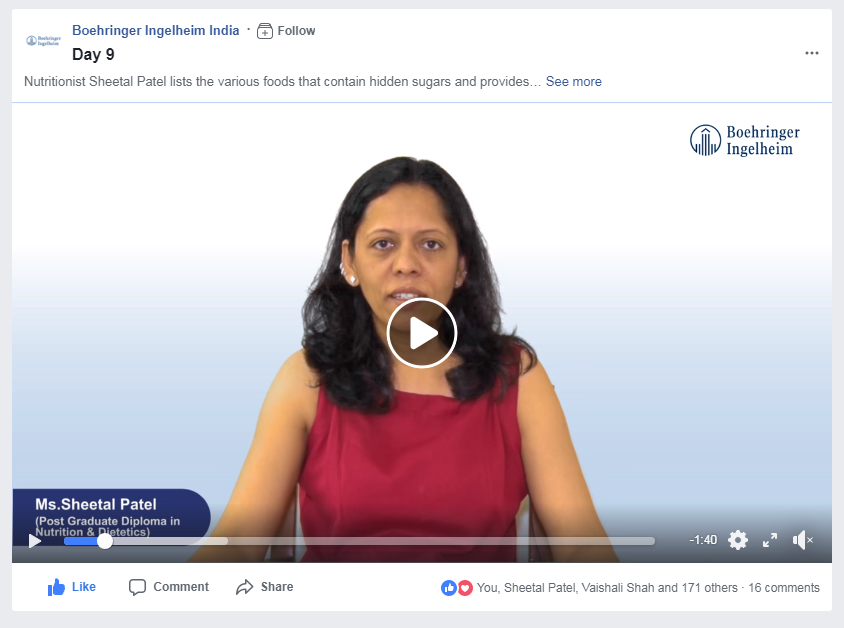 I, Sheetal Patel, am a qualified dietitican with more than 25 years of professional-experience.
I have a bachelor's degree alongwith a post-graduate diploma in dietitics.
I have worked with top-notch hospitals, gyms, health-centres and consultants... and helped hundreds of people, including many celebrities, lose-weight and regain their health.
Over the years, a lot of people who came to me were those who had...on an average...been with 2 dieticians prior to approaching me...and not gotten results with them.
They would come disappointed...and angry...and some, suspicious of me too!
They wanted help...they needed help...they were ready to pay for it...but they weren't sure where to get it.
I noticed a trend. Most - almost 80% - were those who were trying to lose weight while working...or while leading extremely busy lifestyles.
I noticed that they were not failing because they were insincere, but because their specific challenges and issues were not being addressed by their dieticians.
They were treated by their dieticians as "overweight bodies"...as "patients"...rather than as individuals who needed to be understood and approached specifically.
I studied them...their challenges...their specific reasons for failure...and came up with my...
Goal...not time...based approach to weight-loss!
"Goal-not-time" - a better approach to weight-loss
If you're 20 kilos overweight, what should be your goal?
20 kilos...correct?
And if you're 15 kilos overweight, what should be your goal?
Of course 15 kilos...you'd say!
But what if you start your weight-loss journey with a goal of losing 20 kilos and stop at 10 kilos...would you be happy?
What if you start off with enthusiasm, but can't keep pace with the requirements of the plans?
You get fed up with being starved?
You get sick of eating only salads or drinking only juices?
Or you see weight-loss with energy-loss?
Or you need to lose 20 kilos...your dietician signs you up for her 6 months' package... and something comes up midway?
3 months down the line...you are down 10 kilos...and you need to take a break for some unavoidable reasons?
Now what do you do?
Do whatever you can in the balance package-time...if there is any left?
Or take up another package with her, if time's up?
Remember, you signed up for a "time-based" package?
Or you just leave at 10 kilos and try to finish the balance 10 kilos on your own?
Without your dietician's guidance and help.
By trying to make some sense of all the diet-plans she'd have given you.
"Maybe I should try the last plan she gave me to lose weight on my own", you'd think.
Or worse...you'll Google...
"Best weight-loss diets."
"Easy weight loss plans."
"Weight–loss recipes."
Etc.
Noooooo!
Please...no!
You need something better.
You need to know...
The most important thing to look for in a weight-loss dietician
The most important thing to look for... the most important question to ask is...
"Will my weight-loss dietician take me all the way through?"
You need to be sure that you will make it to your goal.
You need a "goal-not-time" based approach.
You need a dietician who will help you get to your ideal weight... with her approach... no matter what time and effort, it takes.
That's my approach!
I will be with you, till you achieve your goal.
No matter what!
Your weight-loss target will be my commitment!
Yes, I will be with you, till you achieve your goal.
And to make that possible I will need to work with you... by understanding your specific needs, challenges and circumstances... through your journey.
I will walk with you... to your destination.
I will need to ensure that your weight-loss journey is stress-free for you.
In fact... joyful for you.
And what's more...it'll turn out to be even cheaper for you!
Get your weight-loss results while spending 50% less
The way you'll pay me, ensures not just your success with me, but also results without being fleeced with money.
I have designed my fee-structure that way!
Let's understand this better. When you sign up with me, I start by calculating what your target should be i.e. the total weight you need to lose.
Your fees for the same would be "Your Target x Rs. 1,000 per kg".
So, if your target is 10 kgs, you pay Rs. 10,000.
If it's 15 kgs, you pay Rs. 15,000.
And hey, if your target is 5 kgs, you pay just Rs. 5,000.
So with me, you are paying for your results, not for my time.
I work with you till you get your results, not asking you to renew every month/quarter.
Some of my clients take more time, some less, but I am there with them…till they achieve their results.
No renewals. No upsells. Only you!
So, how can you end up over-spending with other dieticians?
Here's how: Most of them charge on a month-wise/diet-wise/package-wise basis.
They sell packages, not results.
Celebrity-dieticians would charge you at least Rs. 5,000 per sitting with them.
Gyms and health-centres who have dieticians on their payrolls would charge you up to Rs. 5,000 per month.
Independent consulting dieticians (with experience of 10 years and less), would charge you Rs. 10,000 for 3 months.
That's the minimum, right now.
Now, let's take the last one and understand how I can prove to be cheaper. If you compare this structure with a 'fixed-fee' one, this is what it will look like:
 
Target Weight
Loss
Assume You
Achieve In
3 Months
Renew For Another
3 Months
Total Cost
Regular Dietician
(non-celebrity)
10 Kgs.
7 Kgs.
Yes
Rs. 10,000 for the first 3 months
+
Rs. 10,000 for renewal after 3 months (to achieve the balance
3 kgs target)
=
Total Rs. 20,000.
Nea-Zoi Consulting*
10 Kgs.
7 Kgs.
No
Rs. 1,000 per kg = Rs. 10,000
So, you save Rs. 10,000 with me (or 50%), with your target of 10 kgs. weight-loss achieved! With others, who work on time-based-package-basis, you could end up spending a minimum of Rs. 20,000 or ever higher, if you take even more than 6 months.