Looking for the best weight-loss dietician in Mumbai... near you... or in your locality?
Check out these 7 reasons why you should consider Nea-Zoi... wherever in Mumbai you may be located!
Hi, I am Sheetal Patel, founder of Nea Zoi Consulting - The Weight Management Clinic, and a qualified dietician with more than 27 years of professional-experience.
Over these 27 years, I have seen 67% people fail in their weight-loss attempts i.e. they give up before they reach their ideal weights OR the package they sign up for expires before they reach their target. Many of them would come to me after trying out various options.

Learning from them, I created this 7-Pillars Weight-Loss Success Formula, at the heart of which is my core promise - "With you till you achieve your goal". No package expiries. No renewals. No pressures.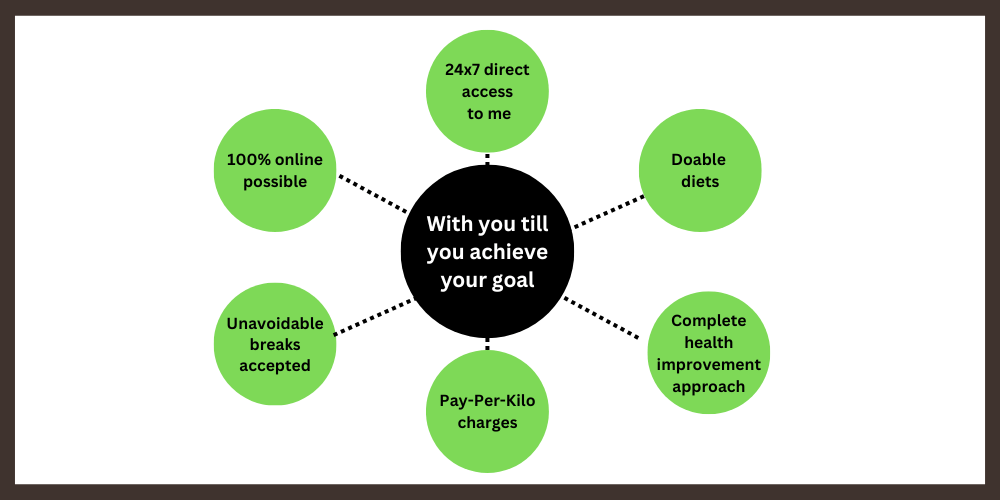 This 7-pillars formula is designed to ensure that you achieve your weight-loss goal... without going hungry or crazy ... at... about 50% of the cost you would have incurred anywhere else...and... from the comforts of your home/office!
Here's how it works...
#1. When you sign up with me and we determine your ideal target, I will help you get there, no matter what time it takes. Depending on their body-types and circumstances, some take longer and some lesser time. No worries at all. I will be with you, till you achieve your target.
#2. You will have direct 24 x 7 access to me, to ask me anything you want to know about your diet. Not my assistants/juniors.
#3. I will plan your diet, without making you go hungry and crazy; without any pills or powders and without prescribing any exotic and expensive foods and ingredients. Ensuring that you feel, and become, healthy and fresh while you lose your weight.
#4. My approach will not only take care of your weight-loss, but also of your health issues like PCOD/PCOS, high blood pressure, high cholesterol/triglycerides, thyroid, acidity, indigestion, heart disease and stroke, type-2 diabetes etc.
#5. I will charge you only once and as per your targetted weight-loss, on a per-kilo basis @ Rs. 900 per targetted kilo. So for 10 kilos, for example, you pay Rs. 9000 and no more, till you achieve your goal.
#6. I will understand if you have to take a break for any reason while we are working on your weight-loss. Don't worry, we will start when you are ready again. My commitment will remain your initial goal.
#7. No need to worry about travelling to my clinic. Whether it's for your first 45 minutes' free consultation or, later for your programme follow-ups, you can opt for 100% ONLINE. You will get the same results as any of my offline clients, who choose to visit me at my clinic at Santacruz(West), Mumbai. So it doesn't matter at all if you are anywhere in Mumbai or even outside India. You can call me. Whatsapp me. Or have a Google Meet or Zoom call with me. You'll get your results, wherever you are located.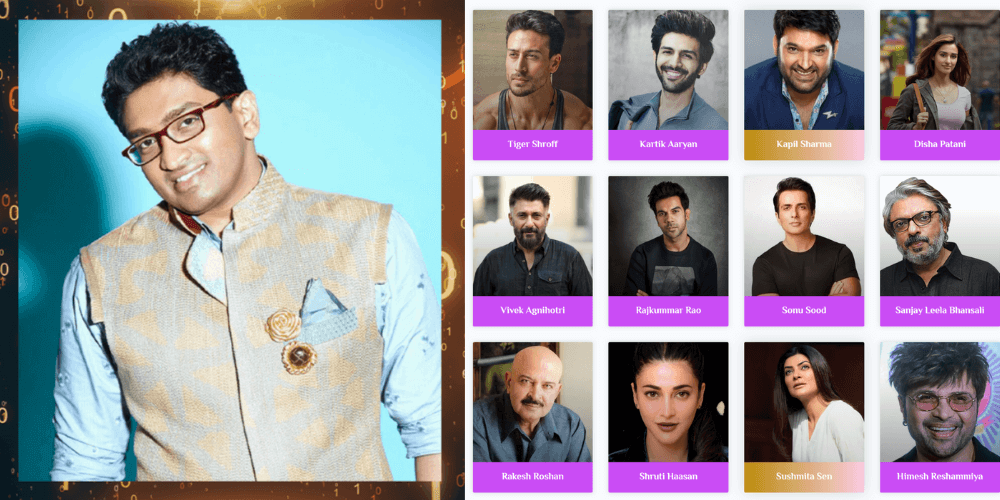 ""I consulted Ms. Sheetal Patel in March 2017 when I contacted her for nutrition and weight-loss counseling. With her advice, I learned how to understand the food I eat and how my body works. She did not restrict my eating habits but showed me how to read labels and introduce healthier things into my diet. She taught me which foods encourage a healthier lifestyle and healthier living. She also showed me how to increase my walking (thanks to my sedentric lifestyle) so that my body would work more efficiently towards my goal. Through her program I stopped thinking about weight-loss and began thinking that I was learning to change my life. In just 4 months*, I am pleased to say that I have lost weight (target achieved of 8 kgs.) and continue to lose more. I truly do not believe I would have learned everything I did and feel so good about reaching my goals with Ms. Sheetal. She is an utmost professional yet she has a touching compassion and dedication to her clients. I am thrilled to be able to say that I chose her over others.""


- Mr. Bhavikk Sangghvi,
Celebrity Astro-Numerologist, Featured Columnist & Film-Critic.

Click-to-visit Bhavikk's website
...OR...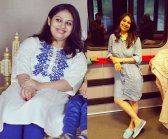 "As I sit here to write about my journey (must say not an ordeal!) from being all roly-poly to being lean, I feel like scripting the commercials that we see during late night shows, "kya aap mote hai?? Kya aapko wazan kam karna hai??? Toh le aaiye Slim Banaye Belt…" Only if it were that simple! Being pregnant is one of the most beautiful experiences of my life and coming from a typical Indian Family we believe in "Eating Healthy" during our term. Let me acknowledge; that when I ate, it was not just healthy, but fattening too. All those mother's recipes of conceiving a Healthier, Prettier and Stronger child, it was I who ended up Healthier, Prettier and Stronger! During my entire term, I put on 22 Kgs and was constantly distraught about it, the only thing I looked forward to after the birth of my daughter was that she grows old enough to have top feed when she was being breastfed thus making sure I don't let the pregnancy weight settle down. Soon enough, I browsed online for a reliable guide and a friend who would help me reduce the same. After a thorough research and making innumerable calls and visits to Dieticians; finally I met Mrs. Sheetal Patel. She was a life changer. On our first meeting at her place, she made notes of my daily routine as a homemaker, a part-time fashion designer and not to forget, Motherhood; I was left with very little time for myself! Making sure of everything, she drew a diet plan that precisely met all my needs. Let me point out, it was not all Soups and Salads I survived on. I HAD EVERYTHING. From Dal, Chappati, Curries to Pastas, Pizzas and Cakes! Yes! Cakes as well (Although, I had to make it up for it, but it was all worth it). She tweaked my eating habits from anytime to particular time of the day, from fatty ingredients to non-fattening and from unhealthier to healthier meals during the course of the day. Being a wife and a mother, I was left with very little time to exercise except all I could do was take a walk during the mornings before my child was up. Initially, I started with 1 Km and lately I have stretched up to 5 Kms. Skipping Ropes and Sit ups were always appreciated. However, I couldn't do much of it. It was made a routine for me to send her the list of things and time at which I had during the course of the day including physical exercises and she would take time off, scrutinize and genuinely give her instructions and suggestions to which I would comply most of the time (Ofcourse, I cheated!). Anytime, I planned on going to a party, get together with friends, or out on a vacation, she was always available just a call / message away! Presently it is 3 months that I have been consulting her and I have lost 10 kgs already. Thank You Mrs. Sheetal Patel for guiding and helping me to carry out my "Mission Impossible". I don't just feel better, I am Better!"


- Brinda SAM KANABAR

Click-here-to-email Brinda
...OR...

Why not go ahead and book your 45 Minutes' FREE consultation call with me now?
On the call, we will dicuss your weight-loss challenges and how we can go about the same.
And only if you wish to start your journey with me, do you pay up and we begin.
No obligations. No stress.
5 Kilos @ Rs. 4500...

10 Kilos @ Rs. 9000...

15 Kilos @ Rs. 13500...

No Expiries. No Renewals.
Let's recap...

#1. With you till you achieve your goal



#2. Get direct 24 x 7 access to me only, not my assistants/juniors



#3. Easy, doable diets that will make you look, feel and actually healthy



#4. Take care of your other health issues/challenges with my diets



#5. Pay on "per-kilo" basis... only once... and nothing more.

Save almost 50% with my unique pricing and target-commitment formula



#6. Don't worry about taking breaks. My commitment will remain your initial goal, till you achieve it



#7. Achieve results from the comforts of your home/office
...OR...

You'll love your journey with me...as many of my clients have. Meet some of them here.
And if you want, you can talk to them too (I have their happy permission).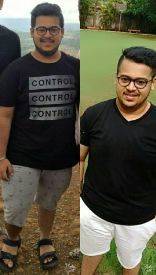 "As I was in need of fatloss, was browsing on internet for my diet consultant. Then I found the page of Ms. Sheetal which I found unique and good to go. Then I contacted her and I got a first free consultancy from her. She is the best in her profession. She stated me just one thing while starting "if I follow as per her instructions I can reduce 10 kgs just in 3 and half months" and the balance 10 kilos in another 3 months, but if due to some reason I can't reduce in that time she would extend till my weight reduces till 20 kgs. She is with simplified personality. I used to follow as per her instructions and I got my result just in 3 months. I was too happy with my result and with her diet plan. Her diet plan is too intresting by which we can't even get bored by following that diet. I strongly recommend without any doubt."


- Mr. Samyak Kothari

Click-here-to-call Samyak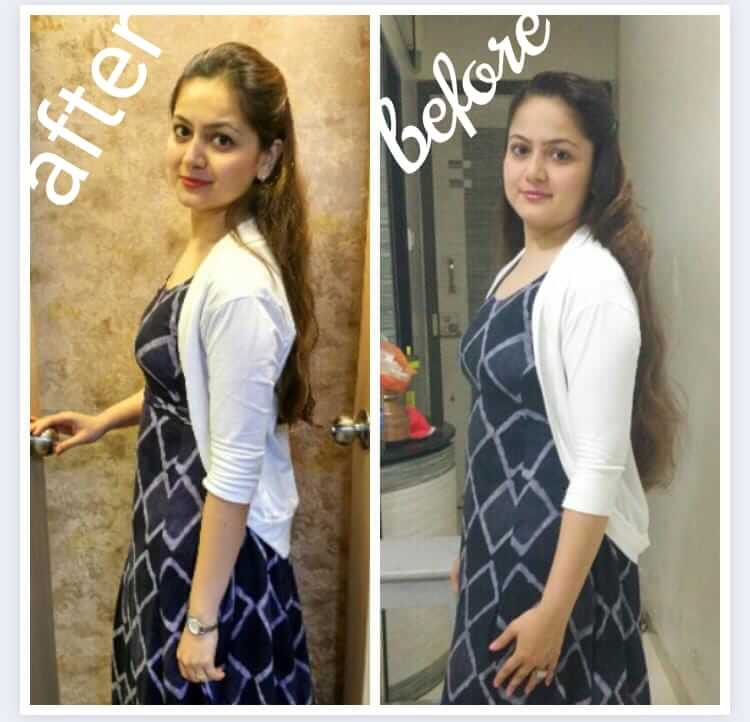 "As I decided to live a fitter and healthy life first thing i needed was get on the weight loss journey. I challenged myself to win over the taste buds, cravings and sedentary lifestyle and move to more healthy options, and Nutritionist Sheetal Patel's diet helped me to do it. So I started from November 2018 with the diet plans given by Sheetal, along with incorporating regular workouts. Gradually I started achieving the goals slow but steady. It took me about 6 months to knock off 10 kgs, it was a bit slower one for me as compared to current wt.loss trends that dietitians promise it in 3 months. But I believe weight loss should be gradual as drastic weight loss is never healthy. Do not follow any fad diets and just be consistent to achieve long term fitness with right food and workout. The diet plans Sheetal planned for me fitted my criterias well , she gave meals at regular intervals with lot of like-able options along with cheat day once a week with regular follow-ups.She has always given me right guidance which I call "food wisdom" that will surely go a long way. I'm happy with the results and keep my self motivated to continue the healthy lifestyle. Thank you Sheetal Patel for keeping it up with me. :)"


- Ms. Jinal Savla

Click-here-to-call Jinal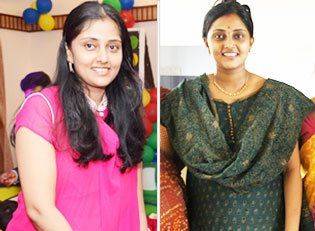 ""I am married into a strict Jain family, where we are not only NOT allowed to eat many things but also have to follow strict timings. Dieting seemed like an impossible dream for me. And with 2 small kids, I was not sure if I could follow the plan. I was terrified with the idea of starting any diet programme. Sheetal understood my challenges and planned things for me to make it both easy and possible. I am so motivated to follow the plan...only because the plan is working. I don't even travel to meet her. WhatsApp and phone works for me most of the time. If I can do it, anybody can! Sorry, if Sheetal can make it work for me, she can make it work for anybody.""


- Mrs. Shivangi Mehta

Click-here-to-call Shivangi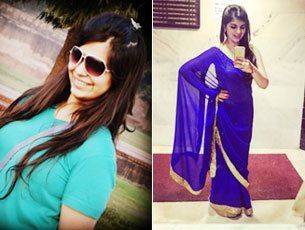 "When I first met Sheetal, I wanted to get into shape REALLY FAST. I went to her suggesting that she put me on a crash-diet. Sheetal dealt with me very patiently and with her I realized the importance of a balance between workouts and diet, not falling prey to quick-fixes and working on gaining overall fitness. She gave me the confidence that I could do it the right way. Thanks for always being there when I needed to talk to you and see you. You made it easy. You made it possible for me. I am still the way as when I finished my programme with you in 2014! Thanks Sheetal."


- Ms. Rashi Raheja

Click-here-to-call Rashi
...OR...

*Disclaimer: Individual results may vary from person to person