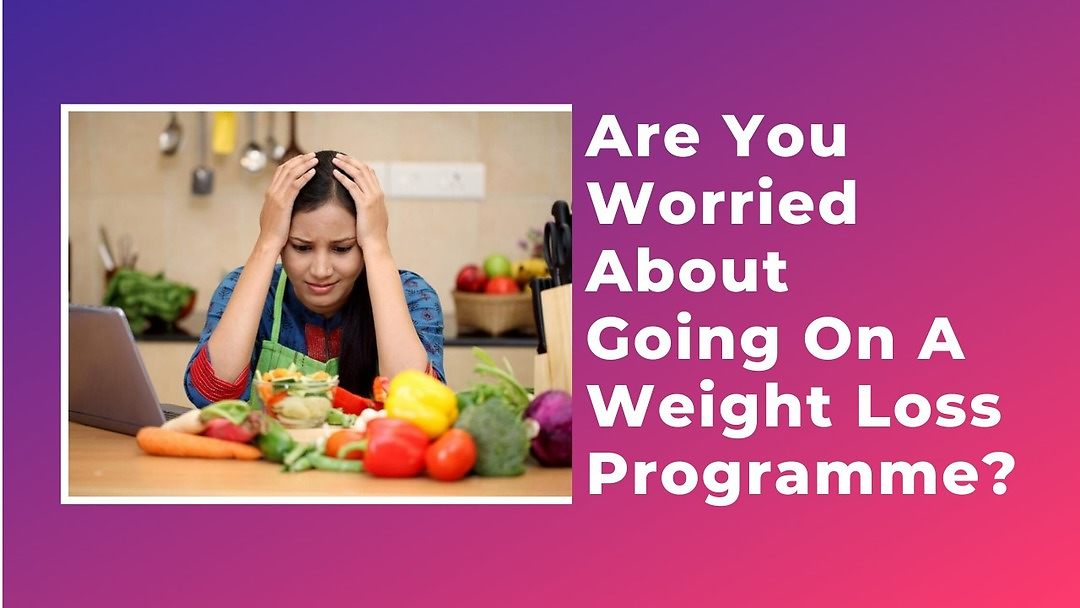 Getting on a weight-loss journey is a big decision. And not an easy one. Around 67% of the people who start, give up midway! And more than 80% of those who do make it to their targetted weights, cannot maintain and stay that way! Weight loss is not an easy journey. There are many challenges that you may be worried about. Many questions you may be wanting to ask the weight-loss dietician you are planning to sign up with.
Do you have these 9 worries about your weight-loss?
1. Will I have to remain hungry?
Will you put me on detox / liquid / crash diets?
2. Will you expect me to make big changes, in my food-habits and lifestyle?
3. Will I have to stop eating things that I like?
5. Will I have to buy any supplements / powders / pills?
6. How much time will I take to get to my targetted weight?
7. I am a working professional. Will I be able to follow your plans?
8. Will I be meeting you or your assistant?
9. What about post weight-loss, weight gain?
If you have any of the above questions... don't worry... you're not alone. Stay with me, and you will know that...
...you can get to your targetted weight... look good and feel great... and remain that way even afterwards... without fearing failure!
But who am I and why should you listen to me?
I, Sheetal Patel, founder of Nea Zoi Consulting - The Weight Management Clinic, am a qualified dietitican with more than 25 years of professional-experience. I have worked with top-notch hospitals, gyms, health-centres and consultants... and helped hundreds of people, including many celebrities, lose weight and regain their health. With my almost 3 decades of practice, seeing weight-loss successes and failures of many kinds and after coming across almost every kind of question from weight-loss aspirants, I devised my approach: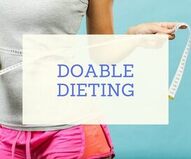 It's an approach that answers all questions and doubts of a person going on a weight-loss journey. So let me help you answer each of your weight-loss questions and doubts:
#1:

Will I have to remain hungry and go crazy?

Doable Dieting is all about understanding you, your eating habits, your lifestyle and devising a customized programme that fits into your lifestyle. No going hungry and crazy.
#2:

Will your diet-plans include regular, home-made foods or will you expect me to make big changes?

Yes! My customized diet-plans will include regular, home-made food. And no! No making big/drastic changes that you cannot sustain, while dieting. And afterwards too! No cooking separately for you. No exotic and expensive ingredients. Only little tweaks... with full understanding and acceptance from you. Small changes that will get you your results.
#3:

Will I have to stop all the things that I like?

Well. You can't be eating all that you have been and expecting weight-loss results! However, that also doesn't mean giving up all that you like eating (and know them to add calories). Included in your plans, will be things that you like. In quantities and frequencies that will not derail your weight-loss efforts. Like, once a week "cheat diets". I fully appreciate you would be having a social life; would need to go out for lunches, dinners and parties; and would like to binge once in a while. I understand that and will factor that in.
#4:

Will I have to join a gym or do workouts?

If you like it, that would be great. But if you're not the gym going kind, going on walks would also suffice. You will, however, need to do some physical activity aimed at weight-loss. So be ready for that! Trust me, when it becomes part of your routine and you see the results in terms of weight-loss, more energy, better sleep etc... you will not want to miss a day!
#5:

Will I have to buy any supplements / powders / pills?

Not at all! We have all the necessary immunity boosters, anti-ageing substances, anti-depressants and antacids in our regular food items, to help us get to our desired weight... in a scientific... natural way. There is no need for health-destroying shortcuts.
#6:

How much time will I take to lose weight?

Well that depends on how much you need to or want to lose. But the following chart will serve you as a guide. And please note, included in my packages is the "double time" offer i.e. post weight-loss maintenance for the same time.

This is how it works:
Weight Loss in Kilos
Duration Required
(Package Duration)
Maintenance Duration
(Free)
Total Duration
5 Kilos
2 Months
2 Months
2+2=4 Months
7 Kilos
3 Months
3 Months
3+3=6 Months
10 Kilos
4 Months
4 Months
4+4=8 Months
15 Kilos
6 Months
6 Months
6+6=12 Months
So, with me, you not only get to your targetted weight but also get maintenance support for the same duration afterwards!